Kick off the new year with beayoutiful!
We had a sold out event celebrating confidence and building impactful, positive relationships! Thank you for joining us at Inspired By HER Vancouver 2023.
January 8, 2023

10:00am-4:00pm PST

Roundhouse Community Centre- 181 Roundhouse Mews, Vancouver BC

Girls, Ages 9-13

Cost? FREE for all young girls!
Inspired by HER, presented by the BeaYOUtiful Foundation, is a city-wide conference rooted in self-love, purpose, and confidence building amongst young girls. Comprising three workshops, the conference addresses various issues throughout the day including body image, positive mental health, nutrition, and learning to redefine the standards of beauty.
Participants will take part in open floor discussions, variations of artistic expression (i.e. dance, journalling), confidence building, public speaking activities, and mental wellness workshops, all while learning alongside empowering mentors.
We hope you join us at Inspired By HER VANCOUVER 2023 happening downtown on January 8, 2023 to celebrate a day of self-love!
To learn more about Inspired By HER, please visit the conference website.
MEET YOUR INSPIRED BY HER
VANCOUVER 2023 WORKSHOP LEADERS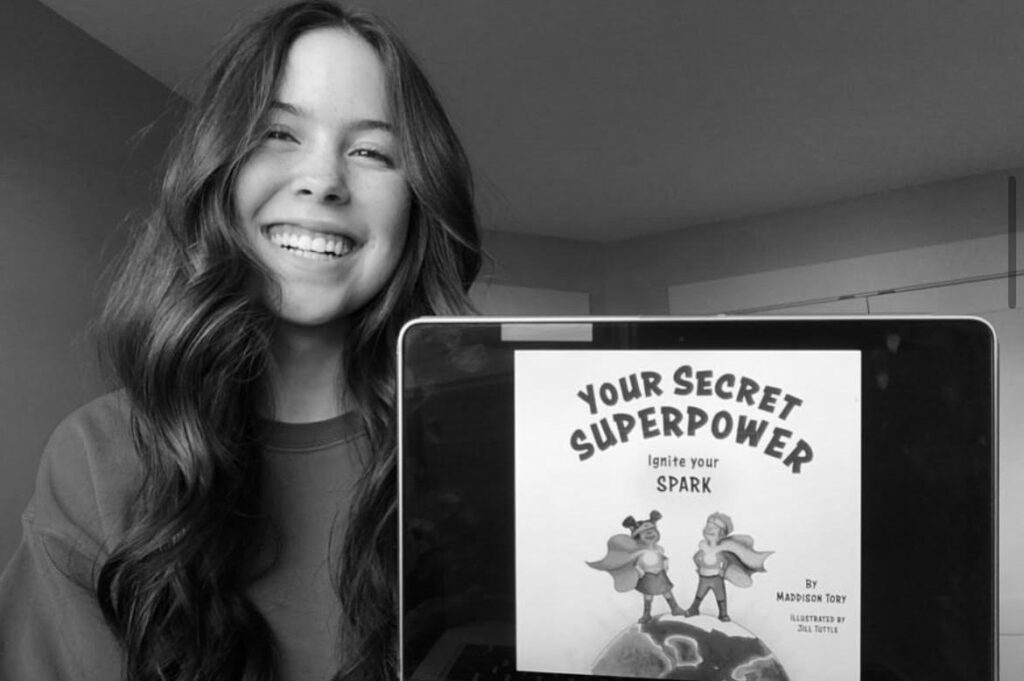 At 19 years old, Maddison has amazed us all with her passion, positivity and resiliency.
Maddison is a health sciences university student, health advocate and author. She advocates for youth to find their voice and take action, to make a difference in the world .
She is an author of a children's charity empowerment book, a Special Olympics coach, and the youth representative on a number of health advocacy hospital boards. In addition, she is a volunteer researcher at the chronic pain lab at the Alberta Children's Hospital.
Maddison jokes that her biggest accomplishment to date is becoming a HUG dealer and founder of her own social enterprise HUGS, a program committed to improving kids mental health and quality of life while in hospital through experiences, funds and support.
(Her photo is the girl smiling with the book).